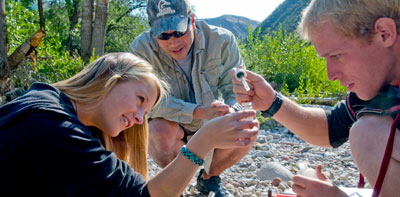 This program will prepare students to transfer into a four-year Environmental Science program or, based on electives selected, transfer to an environmentally-related program such as Geology, Environmental Engineering, and Environmental Health.  At CMC this program is a primary pathway to the Bachelor of Arts in Sustainability Studies  degree.
See the section on Scholarships and Awards  for scholarship opportunities related to this program.
The Associate of Science in Environmental Science is available at Colorado Mountain College in Breckenridge, Dillon, Edwards, Leadville, Rifle, Glenwood Springs- Spring Valley, and Steamboat Springs. For more information, please see Academic Programs at Colorado Mountain College. Not every course is offered on every campus.
Learn more about our Environmental Science Program