2013-2014 Catalog
[ARCHIVED CATALOG]
Nurse Aide Certificate
---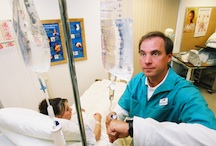 This program provides training in the fundamentals of individualized nursing care. The one semester course teaches you skills necessary to work in health centers with acute care patients.
Students must demonstrate acceptable proficiency levels in reading, writing, and mathematics as prerequisites for courses within this program. Skills in these areas may affect the sequence of courses in which students can enroll and may also extend the time required to complete this program. For details see the Academic Placement and Testing  section.
Graduates will receive a Certificate of Occupational Proficiency in Nurse Aide and be eligible to take the State Board of Nursing, Nurse Aide exam.
The Nurse Aide Certificate is offered at Vail/Eagle-Vally Campus - Edwards, Alpine Campus - Steamboat Springs, and West Garfield Campus - Rifle. CMC also offers an Associate of Applied Science degree in Nursing .  This certificate program is not eligible for federal student aid funds.
Learn more about the Nurse Aide Certificate