2017-2018 Catalog
[ARCHIVED CATALOG]
Graphic Design (AAS)
---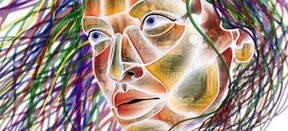 The Graphic Design program will prepare graduates for careers in the field of visual communication. The program includes traditional and computer graphics, advertising, digital prepress, web and video production. Employment opportunities are found in print shops, advertising agencies, publishing, video production and marketing departments in a broad range of businesses and industries.
Students must demonstrate college-level proficiency in composition, reading, and mathematics as prerequisites for courses within this program. Skills in these areas may affect the sequence of courses in which you can enroll and may also extend the time required to complete this program. For more details, see the Academic Placement and Testing  section. Graphic Design (MGD) courses must be completed with a grade of "C" or better to move to the next course in sequence or to satisfy graduation requirements.
The Isaacson School for New Media at Colorado Mountain College has many scholarships available.  See the scholarships  section for more information.
This program has a fee that may be non-refundable. Please see the registration staff for more information.
Graduates of the program will receive an Associate of Applied Science Degree in Graphic Design. Graduates of the AAS degree are eligible for direct admission into the Bachelor of Applied Science (BAS)  degree. The BAS degree can be completed in 60 additional credits.
The Graphic Design degree is offered at Colorado Mountain College in Glenwood Springs and Glenwood Springs-Spring Valley. 
Please see your advisor for a recommended sequence of courses to develop your schedule.
The Isaacson School for New Media at Colorado Mountain College is devoted to preparing students to be competitive in the rapidly changing fields of Photography, Digital Media, and Graphic Design.  These three fields span the creative process from ideation, visualization, content creation, delivery, and promotion.  Our students are working together to tell media-rich stories across all three curricula.  
Learn more about the Graphic Design program and related certificates  and the Isaacson School for New Media's other programs (Digital Media and Professional Photography.)