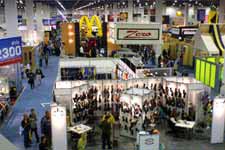 As the snow-sports industry has grown, so has the need for technically trained professionals with strong leadership, management, and communication skills. The Ski & Snowboard Business program was designed with help from Billy Kidd, former Olympic medalist and World Cup champion. Kidd and others who are deeply involved in today's snow-sports industry developed the program to offer careers in specialized retail and wholesale businesses which supply ski and snowboarding clothing and equipment. Snow-sports related careers include retailing, manufacturing, marketing and sales. The AAS degree courses fulfill many of the requirements for the Bachelor of Science in Business Administration .  Please see your adviser.  Additionally, Colorado Mountain College and Western State College have signed an agreement that allows students in the Ski and Snowboard Business degree to complete a Bachelor of Arts in Business Administration in Marketing. Please consult with your adviser about requirements for this option.
Students must demonstrate college-level proficiency in reading, writing, and mathematics as prerequisites for courses within this degree. Skills in these areas may affect the sequence in which you can enroll and may also extend the time required to complete this program. For more details, please see the Academic Placement and Testing  section.
Graduates of the program will receive an Associate of Applied Science Degree in Ski & Snowboard Business. Your adviser will help you develop a schedule that meets your academic needs.
The Ski & Snowboard Business Degree is offered at Steamboat Springs.
CMC also offers certificates in Ski and Snowboard Business , Ski and Snowboard Shop Technician , Professional Ski and Snowboard Guide , and Ski and Snowboard Marketing Media Manager .