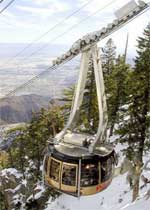 Colorado Mountain College, Vail Resorts, Inc., the Rocky Mountain Lift Association, and Aspen Skiing Company have cooperated to increase the level of training available to those wishing to pursue a career as a ropeway maintenance technician. The certificate is currently offered in two disciplines, Ropeway Mechanical Maintenance Technician and Ropeway Electrical Maintenance Technician.
To participate in this program you must be: a) a registered apprentice working in an appropriate position for a company which has an approved lift mechanical or electrical apprenticeship program (both the business sponsor and the apprentice will be registered with the U.S. Department of Labor's Apprenticeship Training program); OR b) be an employee of a lift maintenance/electrical department with the approval of your supervisor.
Students must demonstrate acceptable proficiency levels in reading, writing, and mathematics as prerequisites for courses within this certificate. Proficiency may affect the sequence of classes in which students can enroll and may also extend the  time required to complete this program. For more details, please see the Academic Placement and Testing  section or contact the Ski Area Operations faculty.
The Ropeway Maintenance Technician program is administered by Ski Area Operations (SAO) at the Timberline campus in Leadville; please contact them at 719-486-4228 for information. This program is available at all CMC campuses through Online Learning. 
Graduates of the program will receive a Certificate of Occupational Proficiency in Ropeway Maintenance Technician.
Please contact the SAO program faculty who assist the students in the development of their individual schedules. 
CMC also offers certificates in Ski Patrol Operations  and Slope and Trail Maintenance  as well as an Associate of Applied Science degree in Ski Area Operations .